Back to Knowledge base
ITSM Software
12th November 2018 Articles
To put it simply, Protean's ITSM Software can help:
Make your organisation more customer-focused and build your service catalogue with Protean Software's ITSM tools
Communicate with your customers and prospects effectively
Save time, reduce costs, sell smarter and work more efficiently
Identify new opportunities and trends to increase productivity and growth prospects
What is an ITSM Software Solution?
ITSM stands for IT Service Management and is a set of procedures to help your business provide a secure and reliable IT service. ITSM Software is a system that's concentrated on the functioning of a business in the context of its wider market. It goes beyond focusing on the internals of IT, which is one of the Core Differences this tool has with another solution, ITIL Software.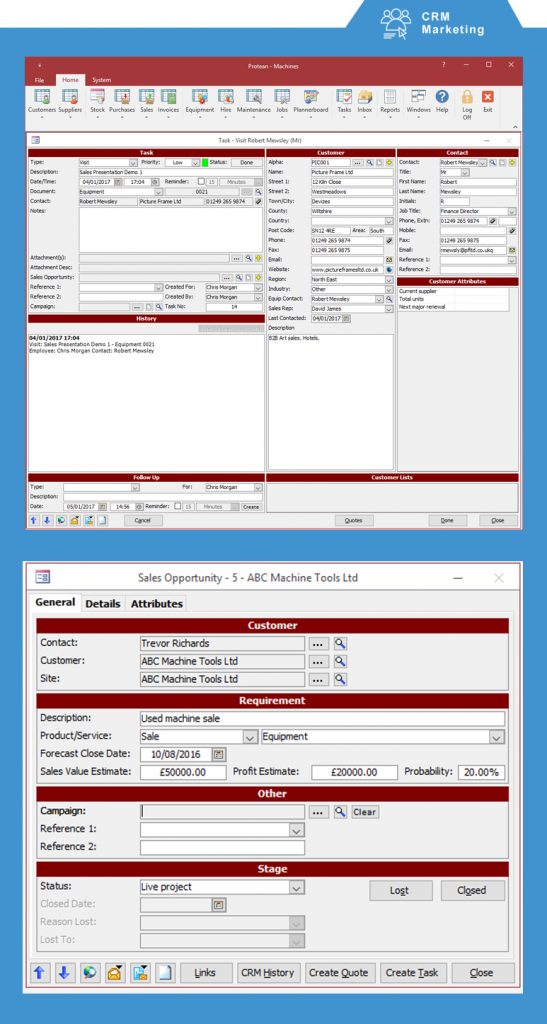 The Key Benefits Of ITSM Tools
Create, build and maintain prospect and customer relationships
Enhance your customers' experience by making communications more bespoke and personal
Have visibility of prospect history, including historic correspondence in an easily digestible format
Build and develop a powerful database of prospective customers
Use key information stored in our ITSM software system for follow-ups by having knowledge of key information such as:
The type of equipment the customer uses
Details on a customer's current provider
When equipment is next due for replacement and dates for contract renewals
Produce and automate lead generation and nurture campaigns
Create automatic mailshots/e-mail campaigns based on criteria of your choosing
Import databases of prospective customers
Easily automate follow-up tasks and repeat jobs to save time
Our ITSM tools can help move prospects efficiently through the buying cycle
You are able to convert prospects into customer accounts and quotes into sales orders. Complete jobs and product hire contracts quickly and easily with our cutting-edge software. The end result with ITSM is a higher revenue stream and the potential for increased profit margins and long-term growth prospects.

Protean's ITSM software solution puts you in full control of your sales pipeline
Streamline your sales workflow process and reduce downtime
Visualise your company prospects with access to the information you need to create forecasts and strategies
Monitor your sales campaigns and analyse your business with IT asset management tools
Organise your contact strategy and ensure every lead is followed-up
Categorise opportunities for sales with the intuitive user interface
Book a FREE Protean Software demonstration today
Our ITSM tools can help take your business to the next level. You can find out more about Proteam FSM Here or Book A Demonstration Today. You can also see Protean Software's Features & Benefits to see how our products can improve the productivity of your business. And, finally, you can get advice on choosing the right software tools for your company with our Solutions Quiz Here.