Back to Knowledge base
Maintenance Service Engineer Software
10th January 2019 Articles
Our Maintenance Service Engineer Software offers your business an easy-to-use cutting-edge way to schedule all current and future work for your team. Whatever service you offer, we can transform the way you work for the better.
Our software can:
Improve the efficiency of your engineers
Instantly create certificates, records, quotes and invoices
Effectively manage parts and equipment with reduced risk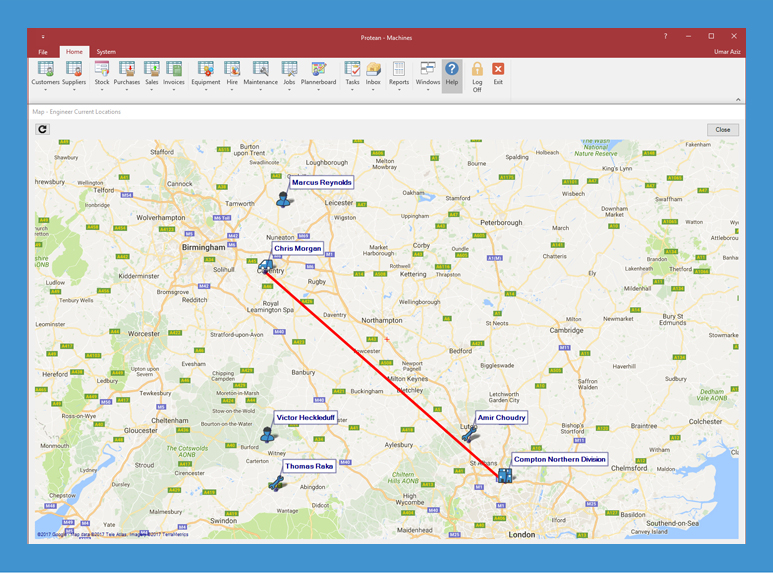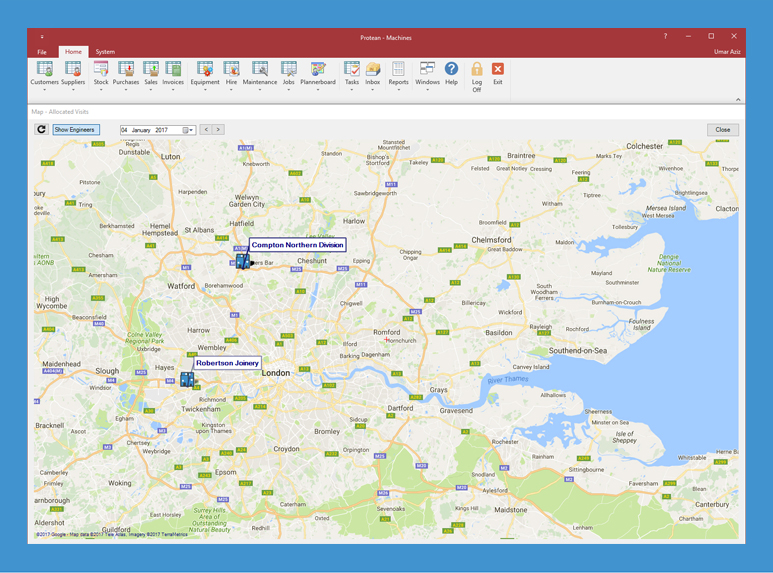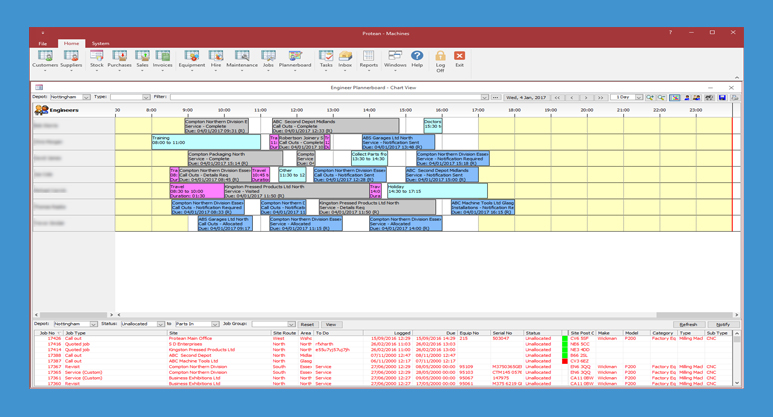 Maintenance Service Engineer Software key benefits
Plan Ahead
With Protean Maintenance Engineer Software, you have full visibility of your engineers to ensure jobs are correctly allocated for maximum efficiency with the ability to re-allocate jobs between engineers. Easily access job information with data on equipment and parts to allocate and hire accordingly.
Maximise efficiency
Guide your engineers to their locations in our app using Google Maps, creating the fastest and most efficient route to the job with real-time traffic updates, helping them save time on travel. Reduce fuel consumption and drive time by planning out the most efficient way for your maintenance engineers to get from job to job ahead of time. GPS technology pinpoints the locations on the map of the day's jobs, allowing you to plan the quickest and most efficient route for the engineers to take.
Track parts with ease
Protean Maintenance Engineer Software tracks your parts via The Equipment Register. Never lose out on parts unnecessarily and eliminate all parts-related costs you may incur when parts go missing.
Identify additional parts needed for extra work being carried out
Identify parts by scanning the parts bar code via the app
Receive alerts when supplies are low or due for servicing
Manage the sales process from start to finish
Monitor your sales process as you move prospects through the buying cycle – our software allows you to track how you are converting prospects to customer accounts. Convert equipment quotes to sales orders and create service and warranty agreements. Forecast demand with the automated parts reordering system and match purchase invoices with receipts and orders.
See how Protean can help you, book your FREE demo today
Our Maintenance Service Engineer software can transform your business. Find out more about Protean FSM here or read about our full list of features and benefits here. You can also book a FREE demonstration here and improve the efficiency of your team today!