Dashboard and KPI Reporting
Improve the quality and quantity of management information and make informed decisions. Enable better communications, both internal and external.
Choose from our range of built-in charts including Technician Utilization and First Time Fix Rate
Create your own dashboard layout and content
See where you technicians are and what they are doing, on one screen
Monitor the progress of your work orders easily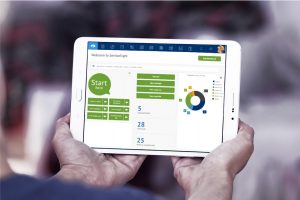 Customer and Contact Database
Take full advantage of ServiceSight's full customer, contact & prospect management software that can assist you in marketing and selling your services.
Search & view complete customer communication & transaction histories
Create prospect records for marketing & quoting. Turn them into customers with one click
Store unlimited numbers of contacts per customer, prospect or work site
Set payment terms, labor rates and more per customer
Upload your customer's logo to personalize their account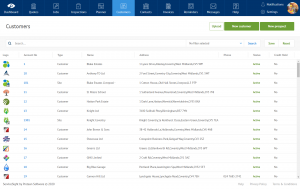 Sales Invoicing
Sales invoices can be raised at any time with the push of a button. Users can choose between different levels of detail available per job type or per job. All sales tax calculations are taken care of and values are shown on the invoice for the customer. Invoices can be previewed beforehand to prevent mistakes. If you are linked to Quickbooks the invoices will appear in your accounts system at the same time ready for payment.
Various levels of invoice detail available
Invoices raised with a single click
Preview facility available
Supports multi-currency invoicing
All sales tax jurisdictions supported
Sales tax calculated automatically with no set up required
Seamless integration to QuickBooks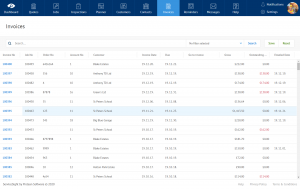 Customer Payments
Any payments from customers update into ServiceSight automatically from QuickBooks meaning you always know what customers owe you when logging new work orders. Manage all your customer needs from one place. Your customers can even pay into QuickBooks via our Web Portal. Get paid faster!
Customer payments appear in both systems
No re-keying required
See outstanding invoice values easily
Always know what you are owed
Operate customer spending limits if needed
Reduce service to cash cycles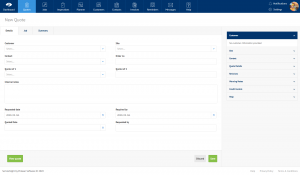 Credit Card Payments
Allow techs to invoice & collect payment via the mobile app
Reduce service to cash cycles to zero
Customers can pay tech or later online via our Web Portal
Make payments easier & faster than ever before
All payments appear in Quickbooks automatically