ServiceSight Mobile App
ServiceSight is an award-winning, field service management system with over 400 users around the world taking advantage of its ease of use & powerful features. Now, we are proud to introduce the NEW ServiceSight Mobile App that is completely redesigned to be easier and faster to use. Feel the full power of ServiceSight in the palm of your hand.
Introducing the new Mobile App
***NOW AVAILABLE***
While you have been working hard supporting the country these last few months we have been working on making ServiceSight even better for you.
We have completely reimagined & redesigned the ServiceSight Mobile App to improve the flow and ease-of-use of this vital part of the system. Furthermore, the App now available for both Android and iOS.
With the new, modern design and powerful functions, we created a unique, efficient and dynamic solution for field service businesses.
Just pick up and go…
Contact Us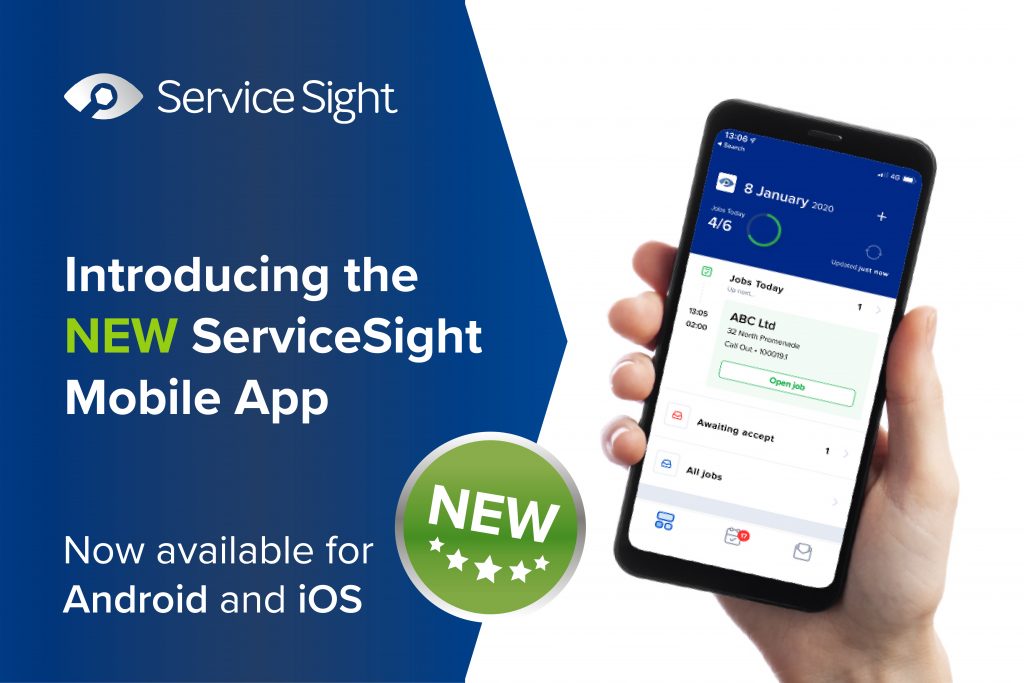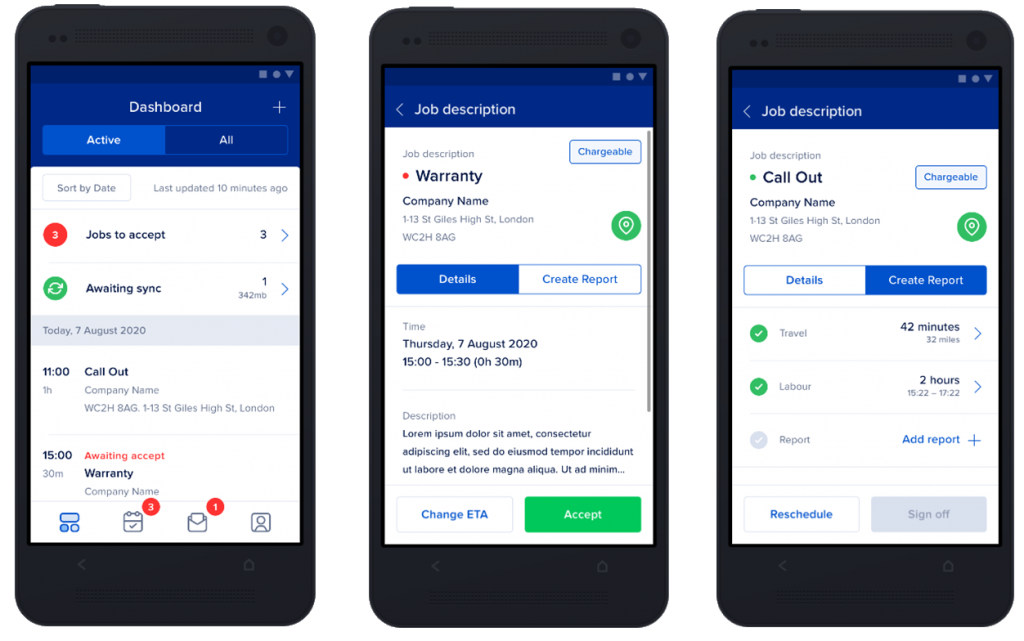 Features & Benefits
Now it's easier than ever to:
Keep track of the jobs you have been assigned
See all details of planned work including site history
Navigate to site & automatically record travel
Easily record labour hours & parts used
Complete custom certificates & checklists
Raise new quotes & capture further work required
Capture customer signatures
Raise invoices & take payments on site
Contact Us
We hope you are as excited as we are and we know you are going to love it! Until then, please Contact Us if you have any questions or queries.