What is SFG20?
SFG20 is the industry's definitive standard for planned maintenance specifications, allowing you to build and customise maintenance schedules to suit your sector's business needs and easily stay on top of changing legislation.
The Benchmark for Planned Maintenance
Launched in 1990 by the Building Engineering Services Association (BESA), SFG20 is recognised as the industry standard for building maintenance specifications. With access to a library of over 2000 maintenance schedules that updates dynamically to reflect changes in legislation and health and safety regulations, you can create customised maintenance schedules that are designed to keep you compliant while also saving you time, effort and money.
With colour-coded prioritisations, you can quickly identify which tasks are statutory tasks, mandatory tasks, function critical tasks, and discretionary tasks so you can be sure of the optimal maintenance of assets. You'll also know the specific skill sets required to complete certain tasks, so you always have the right team for the job.
ServiceSight & SFG20 – The Ideal Team
By using ServiceSight, an SFG20-approved API partner, you can save time and effort spent manually configuring data and prevent the risks of relying on third parties to structure your data. These processes not only involve unnecessary administration but can also cause delays and additional costs to your business operations.
Our API solution provides the latest updates in real-time to your service controllers and engineers in the field quickly and easily, ensuring compliance and the use of the latest industry best practices from SFG20.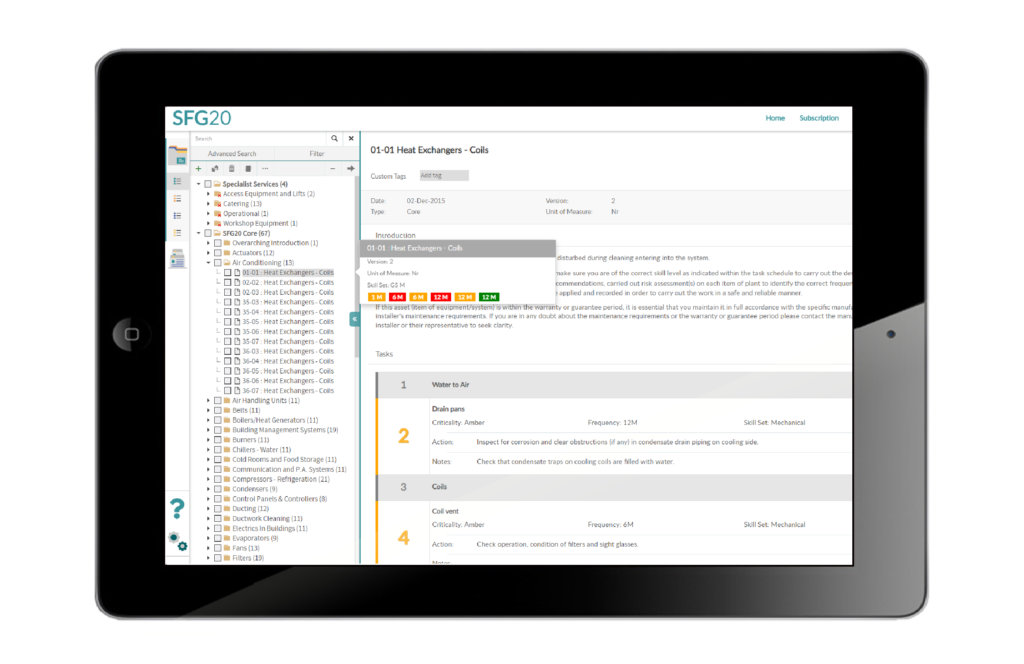 SFG20 Live Link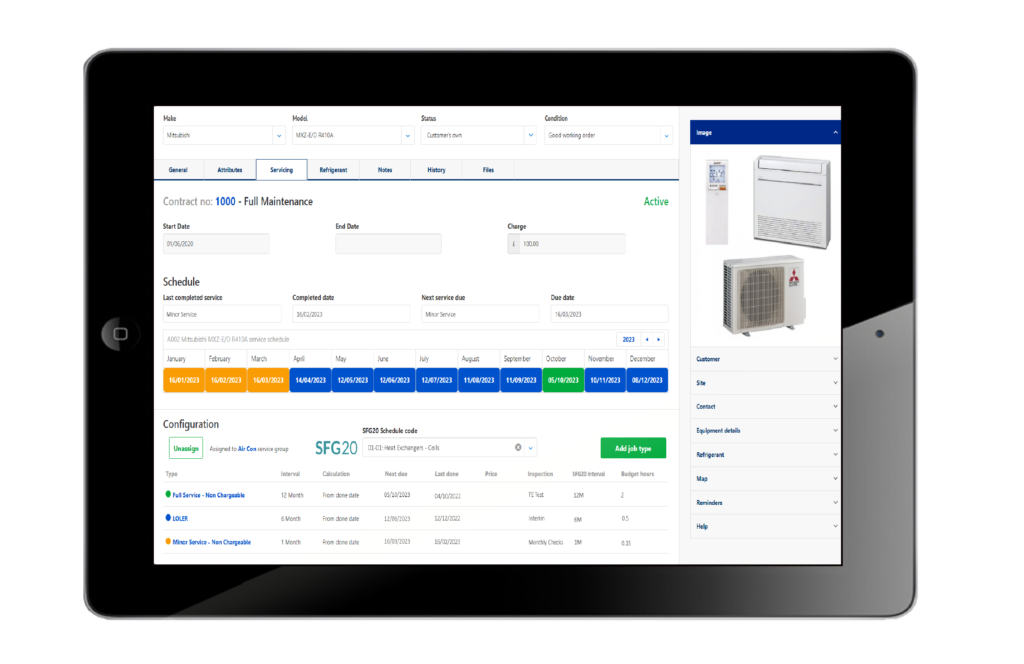 If you haven't already, once you have signed up with SFG20 you simply enter your licence details into ServiceSight – that's it! Each type of service visit for each asset in your system can be assigned the relevant SFG20 schedule code for the type of service and interval. Any updates from SFG20 will be rolled out in real-time automatically
SFG20 for Engineers
Empower and delight your engineers by giving them all the up-to-date, real-time information they need to successfully implement effective planned maintenance. When maintenance jobs are assigned, your engineers will be able to view all of the required tasks for each specific visit, eliminating the need for additional paperwork or hard copies.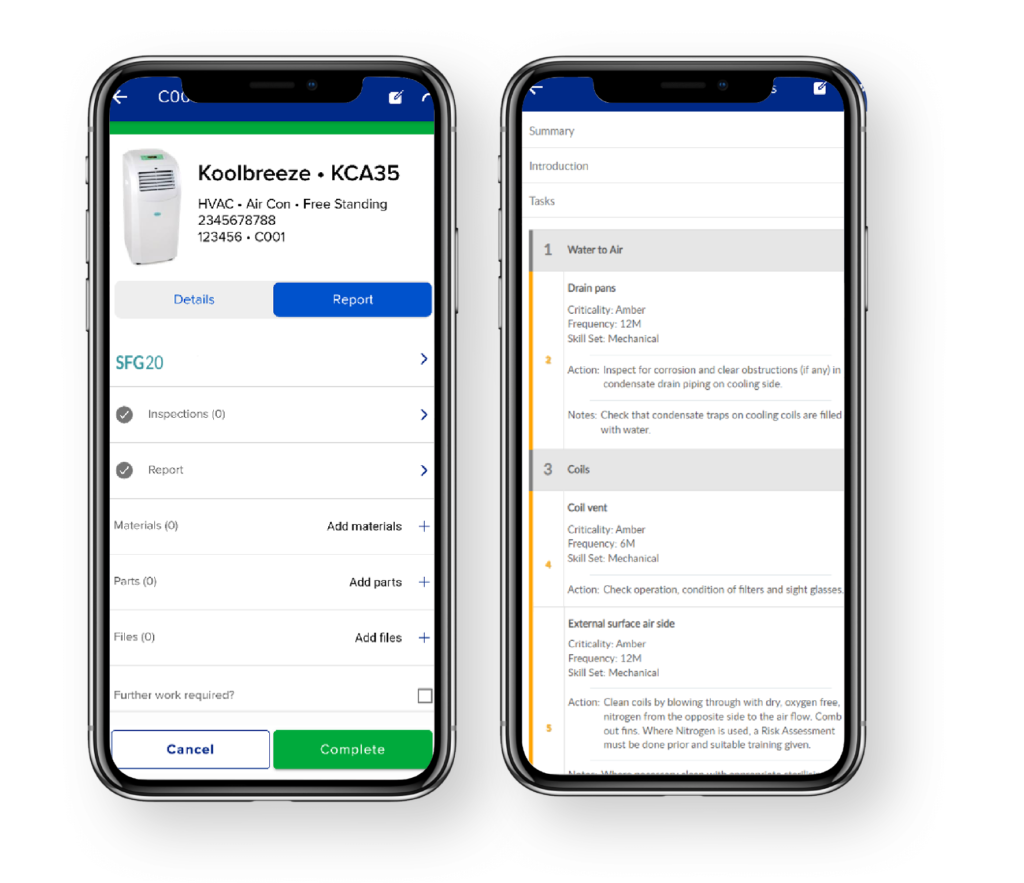 Complete Compliance Means Happy Customers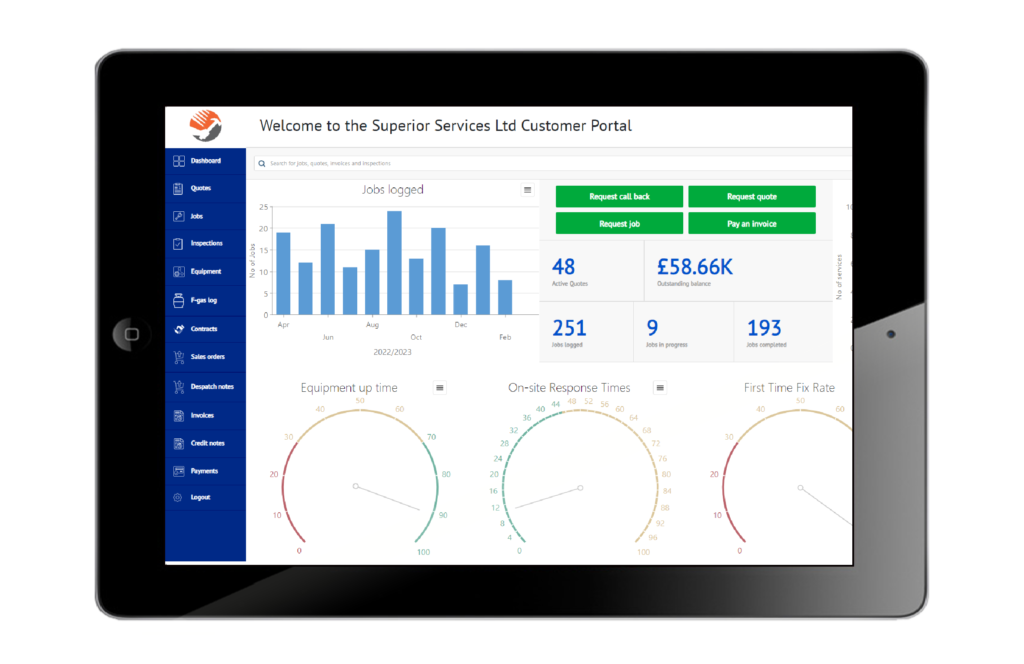 Integrating the SFG20 schedules with ServiceSight means that you can be confident that your engineers are delivering a fully compliant PPM program for your customers – incorporating any legislative updates automatically – whilst adding real value to your reporting. All PPM results can be emailed directly or viewed by your clients in the Web Portal.