Are you looking for inspiration, new ideas to increase productivity in Field Service Management? Everyone knows that technology is your friend when it comes to boosting productivity. With FSM software (field service management software), processes are automated, clear communications, as well as protecting private customer information.

As we move along in this article, we'll be delving deeper into suggestions on increasing productivity with the use of FSM software.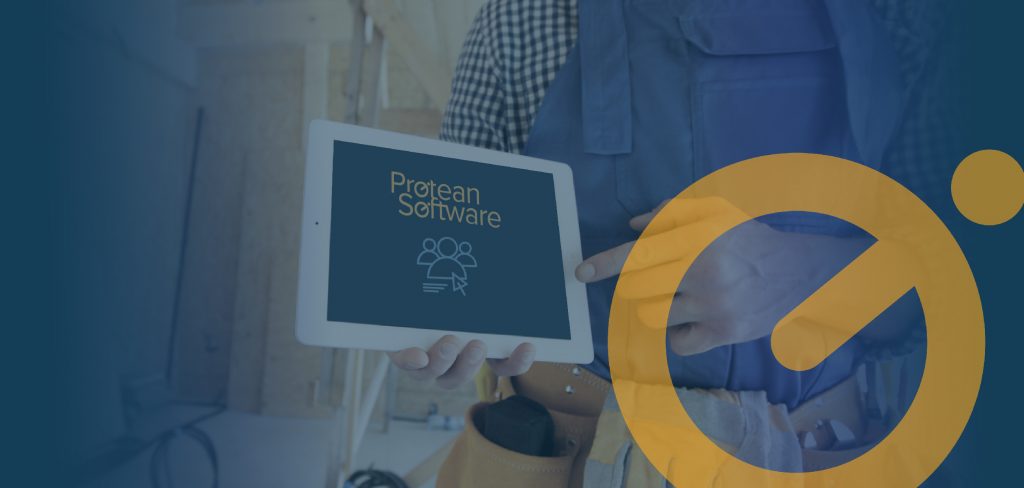 1. Automation

With Protean's FSM software, you can automate processes with the use of this technology. Productivity is improved as you can work more efficiently and effectively due to the flexible access of documents at any time. This applies in the office or on the app! Furthermore, the added benefit of using the FSM software is that it's paperless which is environmentally friendly.

2. Empowerment

Mobile software technicians are key players in the field industry. Knowing where, when and what their next job is can make the difference in all aspects of your business. They also will be able to log their activity and updates in real-time through mobile or tablet devices.

Moreover, by investing in a field service management app, they can gain more time with optimised tasks, building and inventory management. The majority of the businesses in the field service sector, using technicians and dispatchers have been a great investment for the business and are able to see a return on this from the use of the software.

3. Features

There are many benefits and features of field service management software that many organisations should take advantage of. This is including geocoding, an extremely helpful method when it comes to planning logistics. Planning routes for jobs through FSM software saves time and money. Being better prepared for scheduled jobs, and the transparency in communication, the flow of information produces greater efficiency.

4. Smart Data

With smart data, customer history values and conditions of the assets at the time can be assessed. There is a wide variety of data collected and analysed such as travel times, technical components, costs, repairs alongside the distribution of orders over specific durations. Having sight of this information can be used for planning ahead and creating alternative scenarios and optimising processes efficiently.

5. Delegation

FSM software automatically assigns jobs according to skillset, saving a lot of time but also allowing intervention to be prioritised. Preventative and reactive interventions enable clients service and satisfaction to be met with the most demanding SLAs. With the use of FSM software, there are no issues of planning and automated responses to emergencies or ad hoc orders as they are automated once set up within the system. With ad hoc orders, the system assigns to the relevant worker and sorts out the rest of the planning within seconds. Dispatchers can then focus on any potential escalations to be more available and better serve customers.

6. Scheduling optimisation

Scheduling optimisation helps staff to comply with service level agreements they have with customers, reducing customer complaints. When employees digitally plan their work especially through the field engineer scheduling software, it is much more time-efficient to address issues, get back to customers more effectively and to a schedule

7. Data Analysis

When there are callouts in field service involving maintenance or repair work, you are able to collect data and analyse it on the move. Access to this type of data is vital for the smooth running of field service companies. With a great business intelligence tool integrated with FSM software, KPI's for the business can be forecasted based on analytical reporting and making the most of the data collected.

Furthermore, understanding the data will give oversight of how technicians are performing, correct any mistakes and see which jobs take longer and how long each trip takes. This will help with future planning to improve efficiency and productivity to benefit the business in the long term.

8. Self-service portal

Being able to offer customers a self-service portal for them to log queries or general enquiries which otherwise would impact productivity is a fantastic benefit for this software. The self-service system grants customers the ability to log small issues, book appointments online and even check information themselves rather than relying on staff to do that for them.
Save money, time and improve productivity and processes by investing in the right FSM software at Protean! Enquire now for more information and we can guide you to the right product for your business. Otherwise, you can try out the software by booking a demo with us.