The new Protean Sales App now available. Access all your CRM data & functionality in the palm of your hand anytime, anywhere and on any device. Make your sales process easier, quicker and more efficient with Protean Sales App.
Learn more about the product
Do you want to know more about the Protean Sales App? Read our User Guide, watch a Webinar or book a place on our Protean Sales App Training.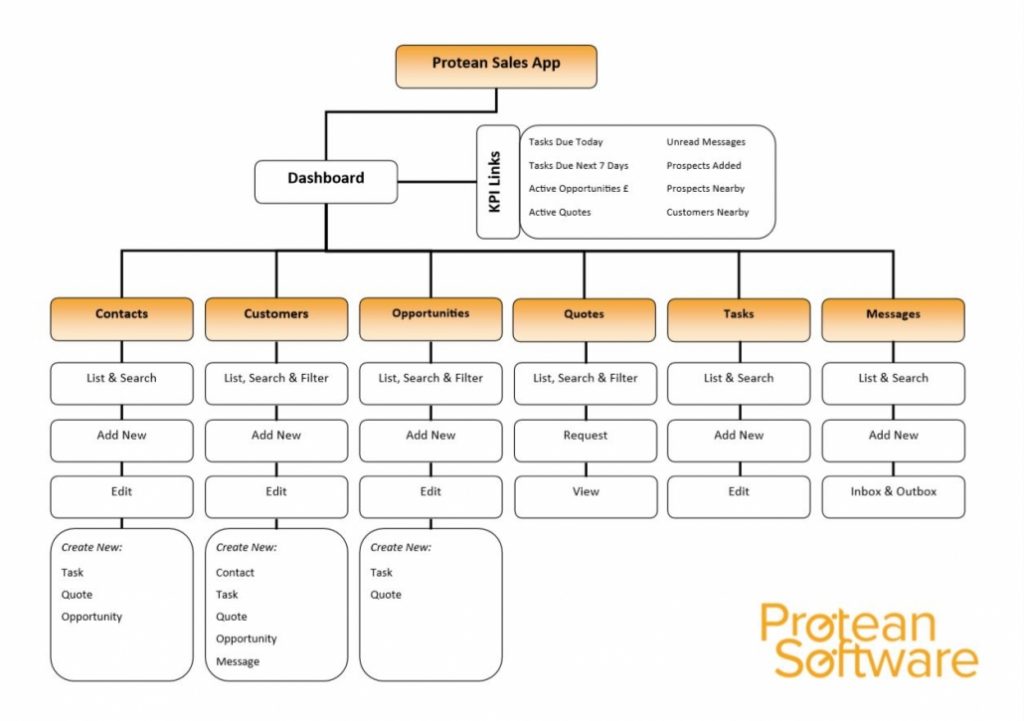 How much does it cost?
You are already a PC user?
Get the app for free!
You haven't got a PC license?
You can buy the app for £580.00 (plus 20% support) or £50.00 per user per month.
If you are interested in the Protean Sales App, please contact us!