The Benefits Of Workflow Management Software
4th October 2019 Protean General
Firstly… what is workflow management software?
Workflow Management Software helps to optimise a business's maintenance tasks, allowing maintenance workers and engineers to do their jobs more effectively. It also aims to provide management with the necessary tools for making informed decisions. See below for the main ways in which workflow management software will benefit you and your business.
Pre-plan and schedule maintenance tasks
Tools designed for workflow management give you the ability to automate the Scheduling of Maintenance Jobs, saving time for whoever is assigning the tasks. Send advance reminders to engineers, letting them know when jobs are coming up and schedule recurring work without having to set each one individually. The ultimate result of this should be improved productivity and efficiency within your business.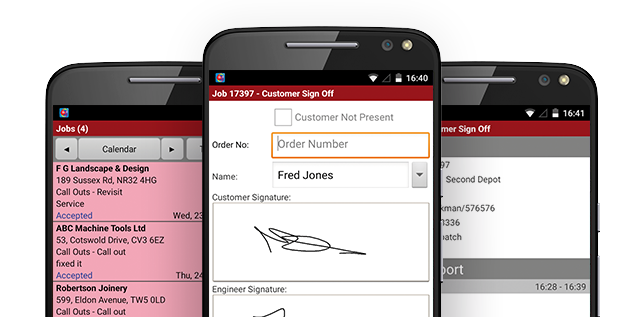 Automate time-consuming tasks and strengthen your work culture
One of our Tips for Improving Office Workflow Management was to automate dull, repetitive admin tasks. Software tools can do this for your company, with scheduling, invoicing, as well as equipment and stock checks all sped up. By reducing this time-consuming work, your maintenance workers and engineers are no longer stuck with unappealing jobs. This means they can focus instead on their specialist work, improving your business' field services.
Reduce downtime with intelligent early warning systems
Downtime can be costly, both in terms of revenue loss and damage to a business's reputation. By installing a workflow management system, such as Protean Software, you can keep on top of important information. This includes:
Customers that are on hold or over limits on credit
Maintenance schedules and Equipment Under Warranty 
The number of recent jobs
Customers flagged as 'order number required' (which prevents both the allocation of engineers or the raising of invoices until an order is received)
In the long run, this information can help reduce delays to engineering projects and fieldwork. With more visibility for management, your company can be more transparent with clients about tasks. Thus, software for your business can improve your ability to provide exceptional customer service.

Workflow Management Software by Protean
Learn more about how the Features & Benefits of Protean's workflow management system can be revolutionary to your organization. Request a Demo Here or you can Contact Us for more information.