Field service management software has evolved massively over the years, has your business evolved with it?
22nd May 2019 Protean General
A major focus within Field Service Management in recent years has been improving efficiency via the use of Software. The automation of engineer job management, as well as administrative tasks, is becoming more prevalent every year and if you haven't jumped on the better efficiency bandwagon, you'll soon see your business fall behind the competition.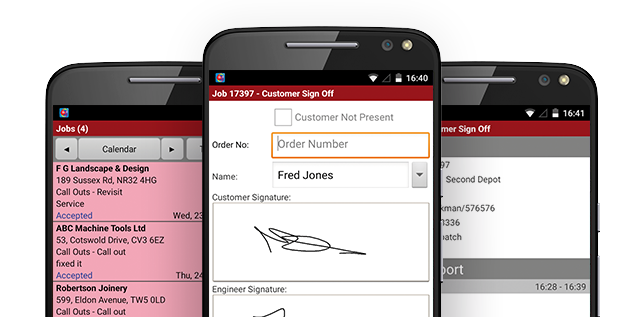 How can Field Service Management Software help my business evolve?
Field Service Management Software is used not only to tackle business challenges but to make Field Service Management easier for everyone involved. By relieving management and administrative staff from the high levels of paperwork, field service management software helps streamline workforce management and therefore frees up valuable time resource, which can then be spent on more productive and profitable activities and will typically save businesses hundreds of hours per engineer per year of wasted labour.
Tracking in real-time
Assign, manage and track engineers tasks via our simply designed planner board layout, coming in 3 different drag and drop designs for a more personalised feel and a means to make it easy for you to get around the software and complete the job management of your field service engineers. As well as assigning and managing, you are able to track the progress of jobs and be notified when they have been completed.
Endless Benefits after Software Integration
Once you make the change to Field Service Management Software, there's no looking back, the benefits are endless from a work perspective and your business will be well on the way to being the most efficient it can be. Here are some of the benefits Field Service Management Software provides:
The ability to guide your engineers to their locations via your Field Service Management Software app using Google Maps which creates the fastest and most efficient route to take to the job helping to save time on travel, reducing fuel consumption and drive time.
Automate the creation of certificates, records, quotes, and invoices which gives your engineers more time to focus on the task at hand and less paperwork for administrative staff.
Track your parts via the Equipment Register within the Software. Identify parts available and their condition and be alerted when parts are due for servicing.
Want to learn more about Field Service Management Software? You can request a FREE Demo here or contact us.