Reduced costs
Businesses can make well-informed decisions when they have better visibility into data from IWMS Software. Organisations can save time and money by going paperless. The software allows you to generate reports and estimate job quotes upon completion of the job. Analysing the data from reports and dashboards that are embedded with key performance indicators can help companies identify areas of inefficiencies. This provides them with the ability to highlight areas of concern, make educated decisions, and overcome these issues with effective planning.
Automate routine tasks
Field service professionals can boost customer service and customer experiences through automation. Automating tasks such as scheduling IWMS Jobs and route maintenance requests can aid you in serving your customers faster. Additionally, the software navigates engineers to their destinations through Google Maps. Not only does this enhance route optimisation, but also reduces travel time, costs, and fuel usage.
Boost productivity
Employees no longer have to rely on databases from their Excel spreadsheet thanks to IWMS Software. The key features and benefits of the software enable workers to focus on their work and be more efficient with their tasks. Being able to access information in real-time and quickly through the software increases company-wide productivity.
Streamlined processes and communication
IWMS Software can streamline processes such as workflow, admin, managing service agreements, quoting on service expenditure, and much more. Data analysis, strategic planning and management make field service workers' jobs much easier. The software can help communicate from the office to engineers out in the field and managers can dispatch and allocate jobs accordingly. Invoices are then generated and sent to clients upon job completion via the Field Service App.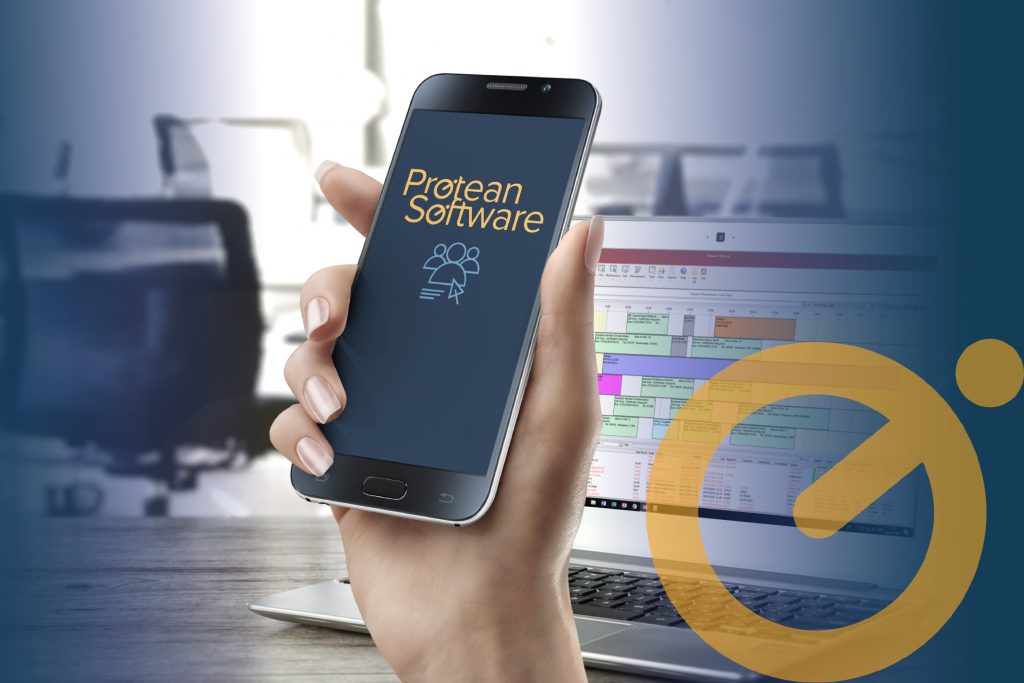 Bespoke Reporting
Field Service Software centralises all your sensitive data in one place. This means that everything is accessible from one interface and you don't have to use various systems to access the information you need. The added benefit here is that the information is all in real-time, up to date, and accurate. Therefore, running regular reports is quicker and more efficient.

Boost your organisation's efficiency and become customer-centric with Protean's IWMS Software. For more details on how our software can benefit your business, contact our specialists by calling us on 02466710300 or by email: enquiries@proteansoftware.co.uk. Alternatively, you can book a demo here.