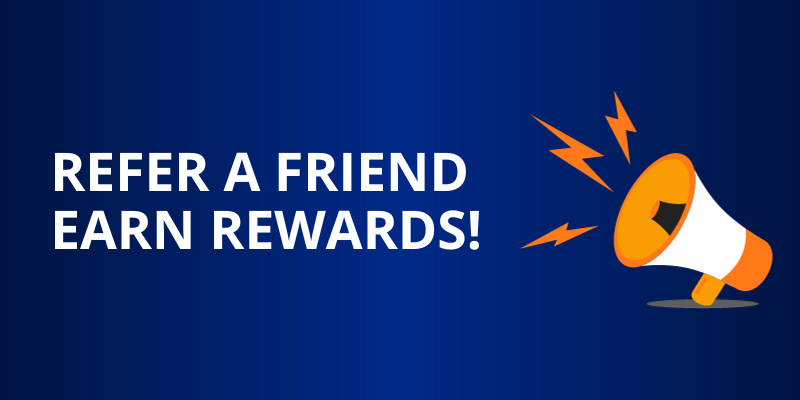 We believe that great things happen when businesses come together. That's why we're thrilled to introduce you to the Joblogic customer referral scheme, designed to reward you for connecting us with potential customers. With this exciting opportunity, you can earn a generous 10% commission for every successful referral you make. It is completely free to join, and you can refer as many times as you want!
So, how does it work? It's simple, really. Let us guide you through the easy three-step process:
---
Step 1: Contact your account manager
First things first, contact your dedicated account manager providing your name and email address in addition to the details of the company you are referring (name, company name, phone number and email address). Alternatively, you can introduce your account manager to your referred contact via email.
---
Step 2: We'll contact the referred company
Once we receive your referral, Joblogic's expert consultants will reach out to your contact to learn more about them. A complimentary demo will then be arranged, to showcase Joblogic's powerful field service management software, highlighting how it can transform their business.
---
Step 3: Choose your reward
Here comes the exciting part – if your referred contact becomes a paying customer of Joblogic, you will earn a generous 10% commission. We offer you the flexibility to choose your preferred reward. You can opt for a cash payment or select a voucher of your choice. The choice is yours! (T&Cs apply).
Your commission is based on a generous 10% of your referred customer's first-year sales value. For more information on how we calculate your commission, please visit Joblogic's customer referral page.
---
There is absolutely no cost to join the referral scheme and no limit to the number of referrals you can make – it's completely unlimited! Referring companies to use Joblogic's innovative solutions allows you to earn generous commissions along the way.