Its been a tough few months for most businesses but now with things starting to return to some sort of normality its time to focus on recovery and rebuilding.

We want to help you.
ServiceSight is a field service management system that will:
Enable you to get back to growth & profitability faster
Help you delight your customers with real-time information & improved response times
Improve your technician efficiency to get more work done every day
Make it easy for you to see what's happening in your business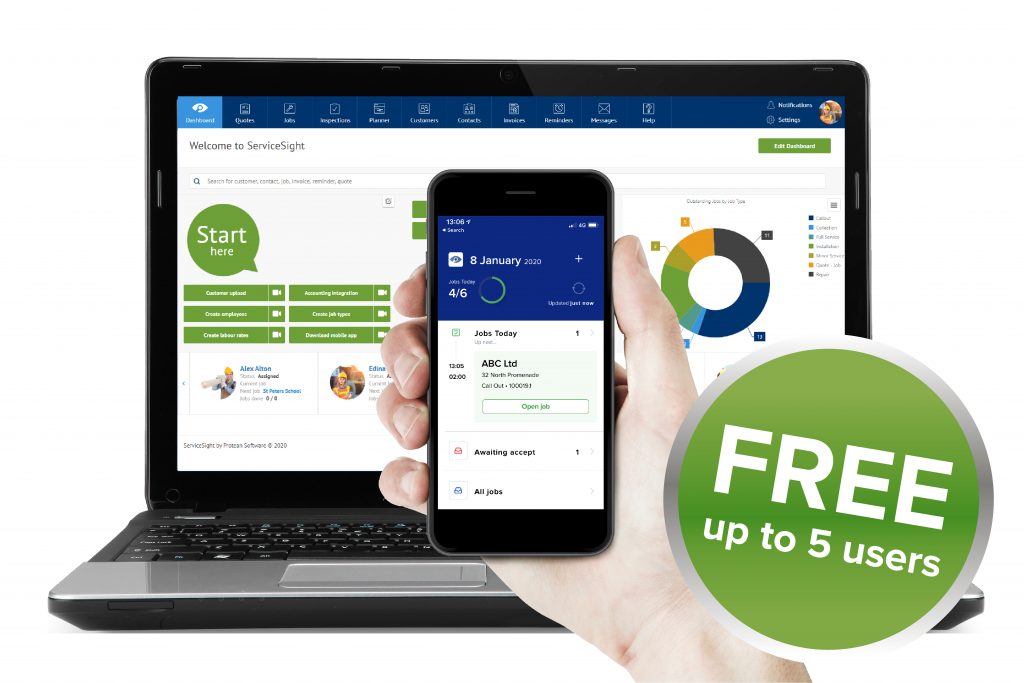 With all the benefits of a modern cloud system, combined with a state of the art iOS or Android mobile app for your field teams, ServiceSight will not only boost your recovery in the short term but also enable you to reduce costs & increase revenues as you grow – and we can prove it to you!
Start your free trial today for your chance to get back on track – faster!