Proteans 2019 Customer Day Was a Great Success
22nd November 2019 Event
We held our annual Customer Day on 14th November at the impressive Jaguar Experience in Birmingham. It was a great day attended by 80 customers.
The program was kicked off by our CEO, Bob Anderson, who welcomed the participants with a keynote speech in the main theatre.
Attendees were then able to choose between presentations & demonstrations in the main theatre on subjects such as the Protean Road Map, ServiceSight, the Mobile Sales App & Equipment Out of Action; attending interactive workshops on Hire Contract Management, CRM, Web Portal & Protean Intelligence 2.0 in the Studio; and benefitting from one to one sessions with our very own Protean experts from the Support, Data Specialist & Consultant Depts.
We closed our Customer Day with a fruitful Q&A session and gave away some lovely prizes.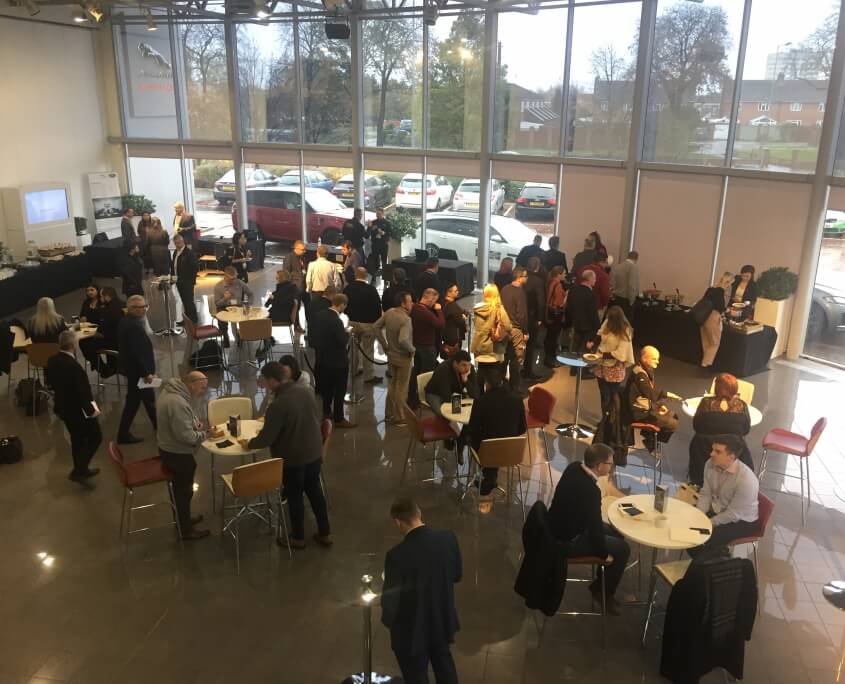 Thank you for your feedback
We've had excellent feedback from you all, with the average rating for the day being a whopping 9/10! Here are just a few comments from you about this year's day:
"Great! Great team you have too!"
"Looking forward to the next one"
"Very good & informative day"
"Excellent day…and lunch"
"Keep up the great customer service"
"Really good day, well done"
"The day was informative & well organised"
"Great day all round – really informative"
"I wish all our software vendors did these events. Looking forward to next year already"
A massive thank you for those customers who participated despite the terrible weather on our Customer Day this year. We hope you found it informative and useful and we are looking forward to the next opportunity to meet with you.
View our products, or contact us today for more information on how Protean & ServiceSight software can help your business.