Protean Software welcomed customers from all over the UK & Ireland for a day of presentations, expert advice, one-to-one support sessions and much more. With a great attendance and fantastic feedback both staff and customers had a worthwhile & profitable day.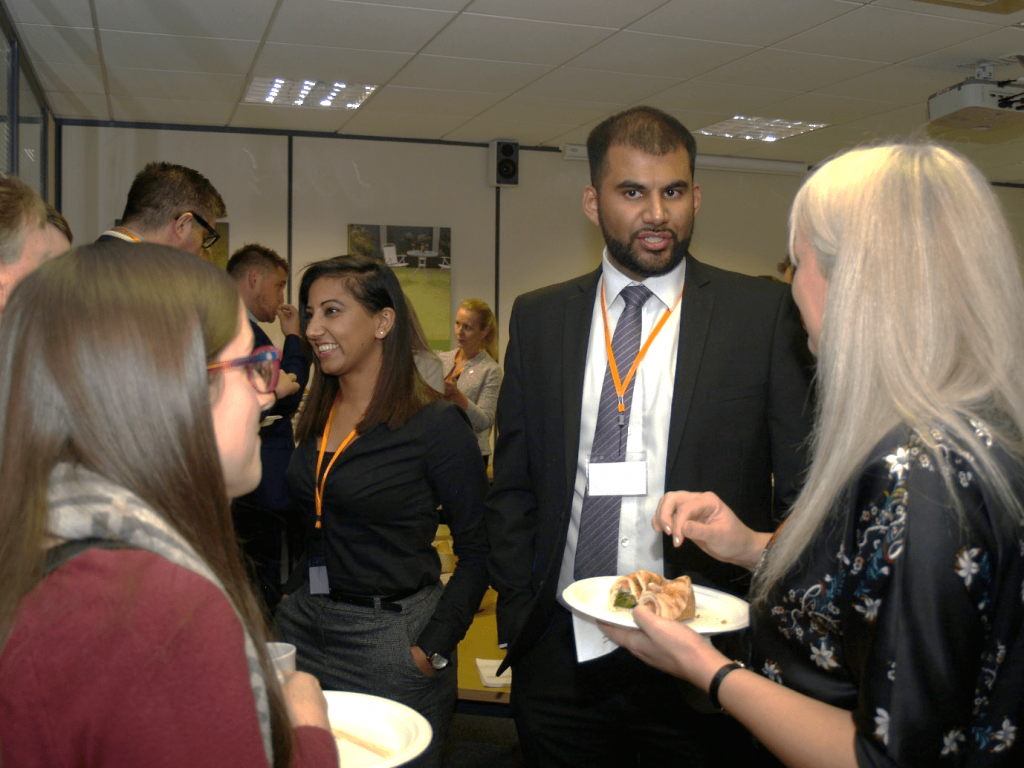 Following a hearty breakfast, nearly 60 customer representatives gathered to hear Bob Anderson, Protean CEO, open our recent Customer Day.
Thanking the assembled customers for both their attendance and for being users of the software, he said, "You are the reason we exist. We dedicate our team, our entire business, our working lives to ensuring that you get the most from your investment in Protean. That is why we are here."
Sue Bailey from Tech UK, a company representing companies and technology in the UK, gave an interesting and timely presentation on the forthcoming GDPR (General Data Protection Regulation) legislation that will affect all business in May 2018.
Next, Bhupesh Mistry (Operations Manager) and Vicki Maycock (Professional Services Manager) brought customers up to date on what had been happening in the support, implementation & data specialist departments. Bhupesh demonstrated the new help website and the customer web portal, which is currently being rolled out. Vicki reminded customers about the free webinar series available to them as well as sharing the programme for the latest classroom training sessions.
Neil Plumbley (Product & Marketing Director) then conducted a presentation looking at various development highlights in the software before moving on to share that Protean will be introducing Dynamic Route Scheduling & Optimisation in the New Year, as well as further future development plans. Concluding his presentation, he said, "We are passionate about developing Protean and adding new features. It's great to get feedback from customers and we actively encourage input in this direction. We are committed to continuing to provide a great solution for your businesses and that's something we can only do by working together."
Following a well-earned break, delegates heard from Jade Turley from Pan Intelligence, who spoke with great passion & expertise about business intelligence & getting the most out of your data.
Jade was followed by Protean's Fouziah Ibrahimo (Customer Account Manager) who ably demonstrated Protean Intelligence, a browser-based dashboard system that comes with over 30 built in charts & graphs but which also allows users to create their own.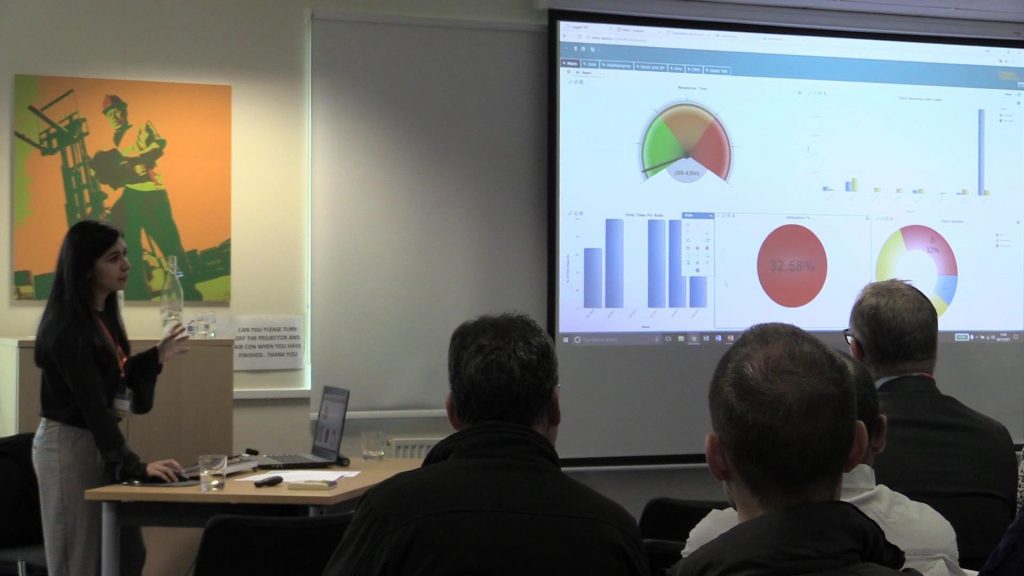 Giving a very engaging and interesting presentation next was Graham Boler of ECSC, cyber security experts.
The audience of customer delegates was then very interested & excited to hear about Protean's latest product, recently launched in September – ServiceSight. Neil Plumbley, introducing the new system said "Two years ago we decided to invest heavily in our development team and create a dual track development strategy. This new team was tasked with building a brand new field service management system, leveraging all of our experience and knowledge, using the latest technologies, with data in the cloud & user interface in a web browser – a true saas application. The result is ServiceSight."
Josh Evans then demonstrated the new system including a new landing page dashboard, drag & drop planner board and planner map, updated mobile app and email invoicing.
Ask-the-experts sessions then allowed customers to spend time with consultants from the support, implementation & data specialist departments to discuss any issues or queries they had.
The very rewarding day then concluded with a prize draw with customers winning Protean credit and a fine hamper as well as bottles of champagne & prosecco.
Of the day customers have said,
"Very well put together. Great to meet up with the Protean team & hear about future developments."
"Excellent day, well worthwhile."
"Very good day, informative & interesting."
A big thank you to all of our customers who attended, and the Protean team who worked hard putting the day together.
Find out more about Protean Software here. Alternatively request a free demo or contact us today for more information.