Maintenance Management Software allows you to automate the scheduling and tracking of your business activities. You can make proactive decisions to reduce downtime and improve the efficiency of maintenance tasks. Automating routine tasks such as tracking and converting work into invoices gives your business more time to focus on customers.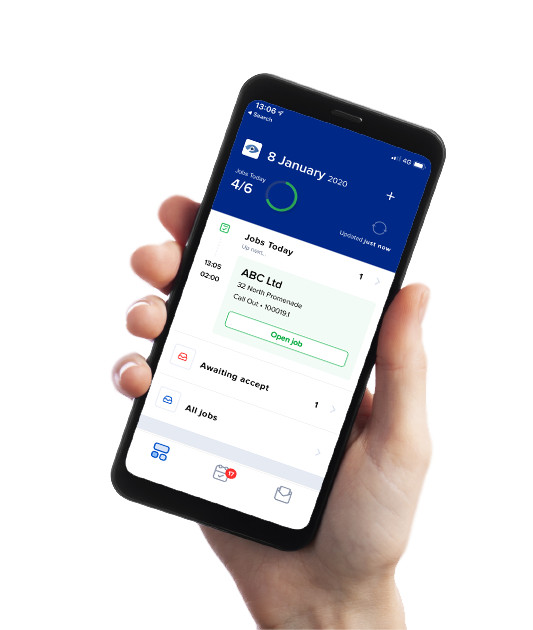 Maintenance Management Software business benefits
Visibility
Protean's Software Solutions give you full visibility of your field service engineers to ensure jobs are correctly allocated for maximum efficiency. Re-allocate jobs between engineers and access job information and equipment and parts information to allocate and hire accordingly.
Improved efficiency and time saving
Guide your engineers to their locations in Our ServiceSight App using Google Maps. This creates the fastest and most efficient route to jobs to ensure that your projects have minimal delays. It saves travel time and fuel consumption, with real-time traffic information to Promote Sustainability in Field Service Management.

You're also able to automate the creation of certificates, records, quotes and invoices. Our software gives your engineers more time to focus on tasks, whilst allowing effective management of parts and equipment.

Track parts
Track your parts via the Equipment Register within our software. Identify parts available and their condition by scanning their bar code and be alerted when supplies are low or parts are due for servicing.
Control your sales process
The addition of Maintenance Management Software enables you to run your business more efficiently and can help you become more customer-focused. This is achieved by identifying new selling opportunities and maintaining/improving prospect and customer relationships.

Moreover, track how and when you are converting prospects into customer accounts. It means that you're able to monitor the sales process from start to finish as you move prospects through the buying cycle.

Book your FREE Protean Software demo today
Our Maintenance Management Software can help take your business to the next level. You can find out more about Protean FSM Here or Book A Demo Now to improve the efficiency of your team today!