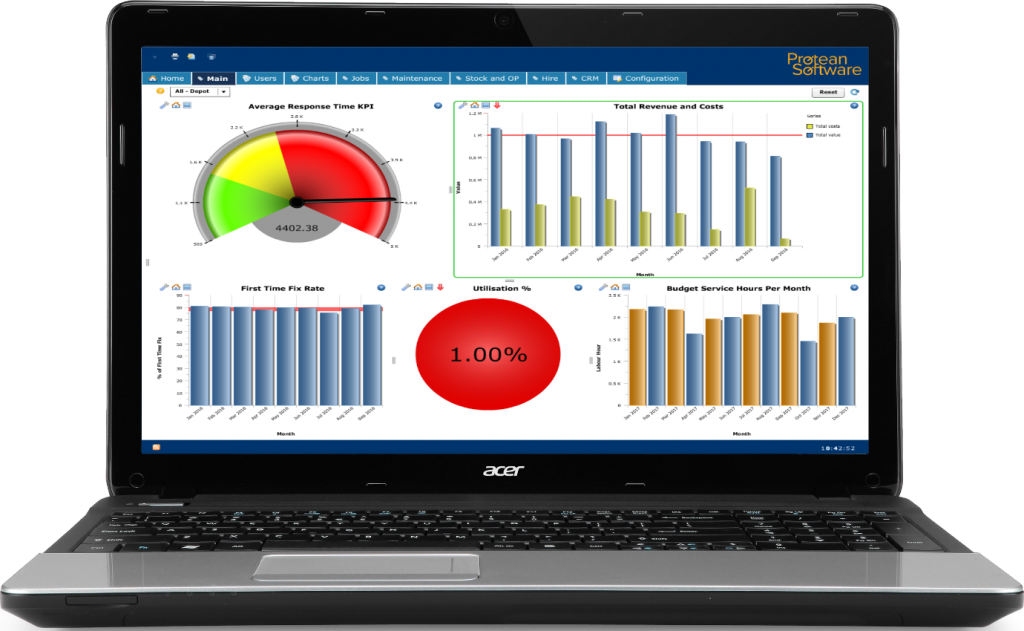 Protean Software are proud to announce the general availability of Protean Intelligence, a powerful business intelligence dashboard tool, fully integrated with your Protean system that delivers real-time business critical data in easy to understand charts & graphs.
Are you struggling to see how your business is performing? Think you are meeting important KPIs but not sure? Reports & spreadsheets are great but they often lack impact and tie you to a particular format or layout.
Think about how you would benefit from access to elegant & powerful charts, graphs & tables that deliver easy to understand, business-critical information.
With Protean Intelligence you can unlock the potential in your business data through web-based dashboards, available to view on any device, delivering real-time content in a wide variety of chart types allowing you a 360 view of your business.
Protean Intelligence comes pre-packaged with over 30 built-in charts to use but you can also create charts & even whole dashboards yourselves, or just amend the ones that come with the system.
You can resize & move any chart… zoom in to see the detail, or out to see the bigger picture. You can even drill into charts and choose the data presented in ways that make sense to you.
Addin your own targets & filters enables you to highlight exceptions at a glance.
Set up the carousel feature and provide wallboards for your sales & service departments with real-time data instantly to improve performance.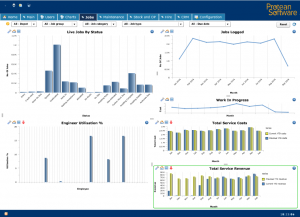 Browser-based – view and use on any device
Over 30 built-in charts
Fully customise charts & graphs as well as adding your own
Real-time flexible data
Fully integrated with your Protean system
Delivered fully installed & configured, and ready to use
Watch this 2-minute video to see Protean Intelligence in action:
To find out more request a free demo or contact us today and we'll be happy to help.